*****


Last week, I spend few days in a shopaholic dreamland: Centro Fashion Fest. I was lucky enough to be one of ten finalist of The Most Stylish Challenge. These ten lucky people got a million each to spend on a shopping rally. We have to be a very smart shopper since we should get 10 items with less extra money to spend (

I only spend $2 extra money and I already got an LBD, two shoes, two tights, two colorful socks, two ties, and a nice jacket!

). The most stylish person will be chosen based on the way she/he mix-and-match the items bought and get additional voucher (

another million to spend!

). Yes, it's a big

yayness

but I only become the big three.. my more colorful friend got that additional prize and she promised to donate that money for the orphanages (

yes, that's really nice of her)
But, before the shopping day, we got the privilege of joining four-days fashion-and-beauty program consist of fashion shows, makeup show, sneak peek to the backstage, meet-and-greet with a famous Indonesian singer, and fashion-beauty classes. All wrapped up in fabulous four days.
I was more than excited!
Imagine, I was eyeing on several pairs of shoes in Centro and out of a sudden I got a million to spend to bring those baby shoes home with me! It was quite a challenge when they require me to get ten items, so I

(sadly)

have to drop a pair of dream shoes that will cost me the whole voucher if I insist to buy.

(I'll be back for you one day, dear dream shoes..)
Anyway, the first day was exciting, I finally met my two online buddy Echa and Thika and we had a fashion class by Centro's fashion stylist, Andre. After that, we went straight to the runway and become frontrowers! I always like being at the front row of a fashion show. The next day, we got a beauty class by Lancome while the boys got a facial session by Biotherm. On the third day, there was a meet-and-greet with Pingkan Mambo, Indonesian famous singer who (

I just found out on that meet-and-greet session

) just launch her latest album. I must have been living under a rock, haven't I? We also get an all access privilege to the backstage of Centro Grand Fashion Show (

the biggest they ever held

). It was such an eye candy for all of us! *wink* The last day is the day we've been waiting for: it's the shopping day! Yeaaaay! Spending a million on an hour shopping rally and present the items bought on the runway is beyond words.
Well, picture tells a thousand words, and may I warn you.. there will be a lot (

I mean, really, a lot!

) pictures below to tell more about this excitement! Enjoy..
*****

DAY 1: Fashion Class



(Miy meets Echa and Thika)

*****



(clockwise: Fashion class by Andre P- Lunch at Celcius Cafe- being the front rowers at the fashion show- and sneak peek for Sunday shopping)

*****



(The ColorPlay casual fashion show)

*****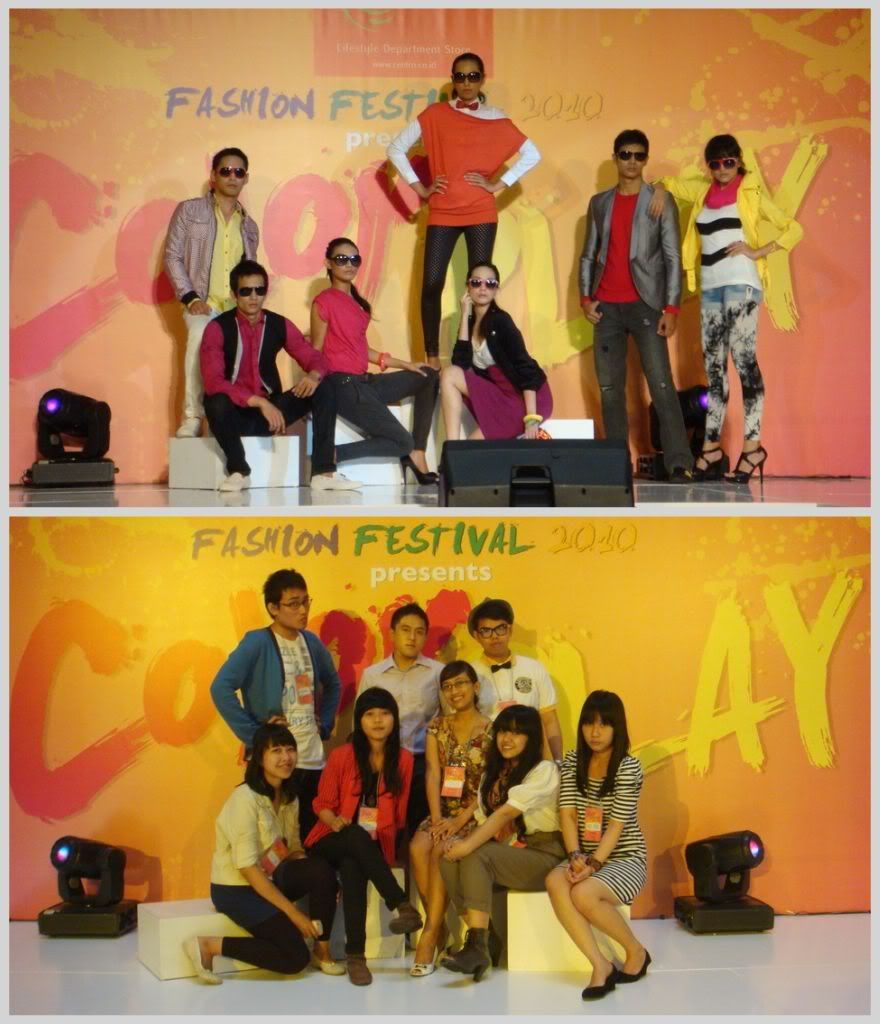 (Above: the fashion show; below: we ought to posed on the runway and we were so exposed, really..*shy*)

*****



DAY 2: Beauty Class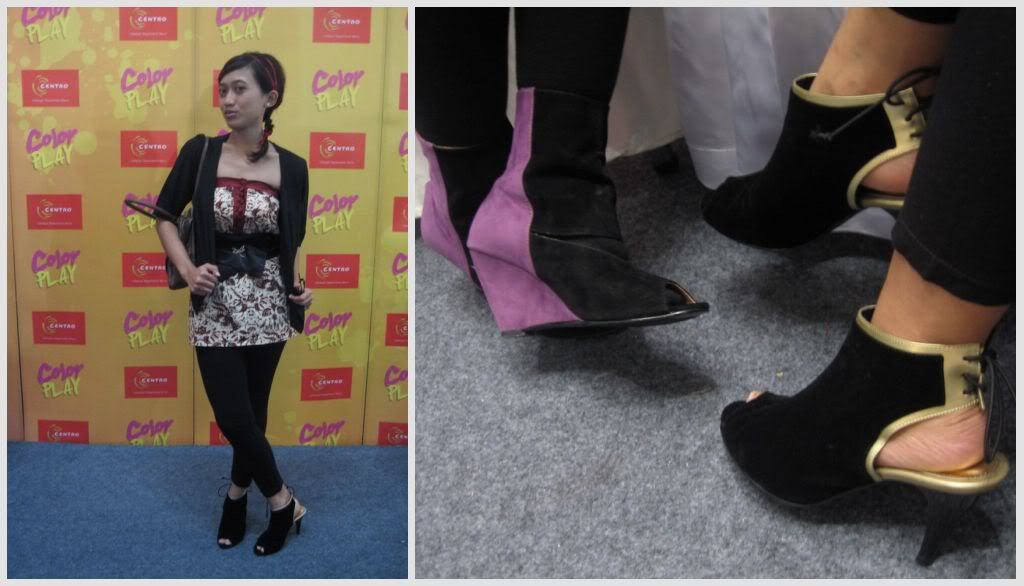 (Left: Miy at the wall of fame- Right: Shoetalk by Miy and Versicle)

*****
(Beauty class by Lancome)
*****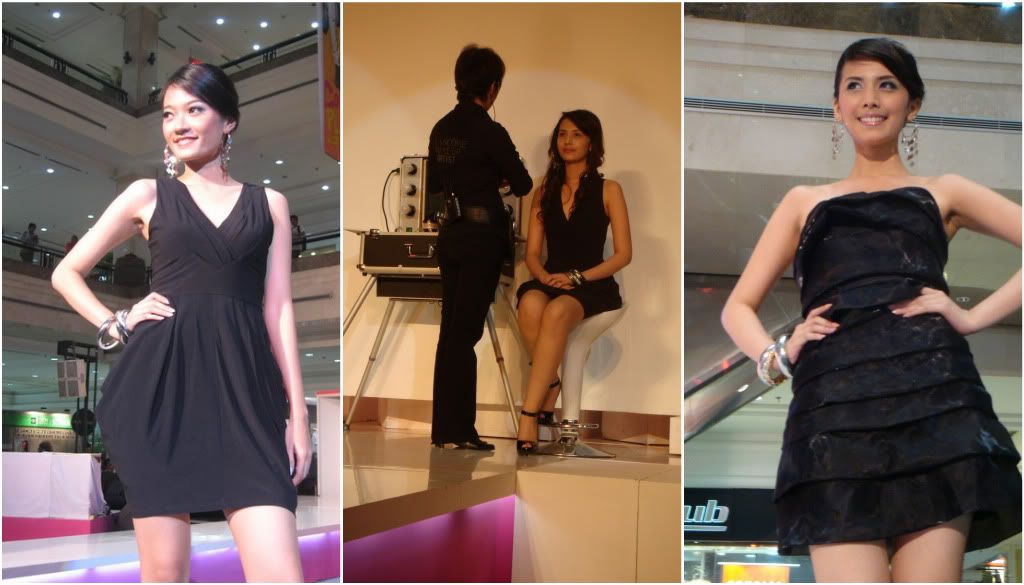 (The makeup show. Can you believe that this pretty model in the middle and right is only 18 y.o!)
*****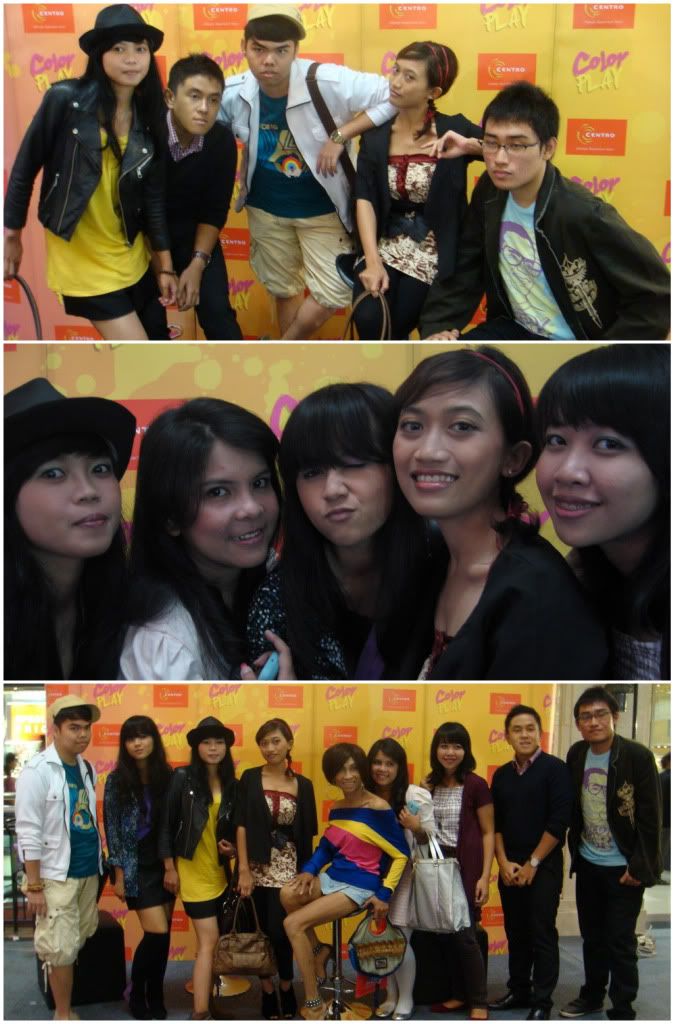 (At the wall of fame before and after the makeup class)
*****
DAY 3: All Access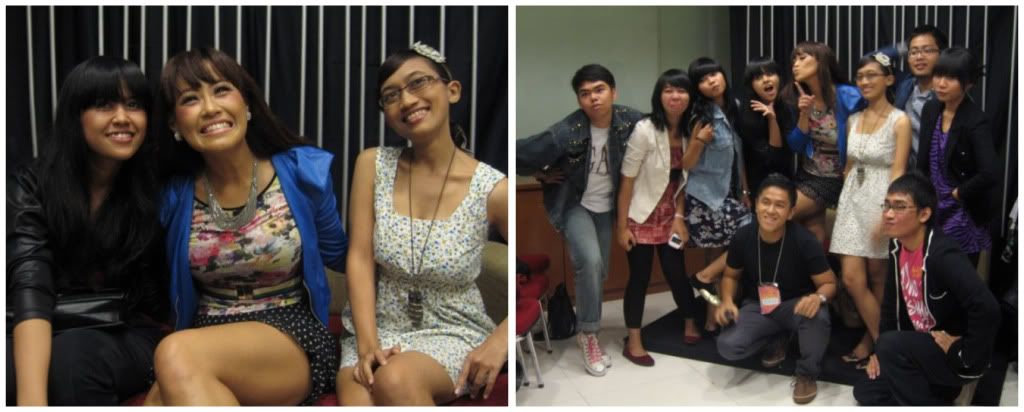 (Meet and greet with Pinkan Mambo)

*****

(Backstage of the grand fashion show and the show)

*****
(Spotted at the front row of the fashion show: media people from Cosmopolitan and Femina magazine)

*****

DAY 4: Shop till You Drop!

(Having a big lunch before the shopping rally)

*****
(The shopping rally)

*****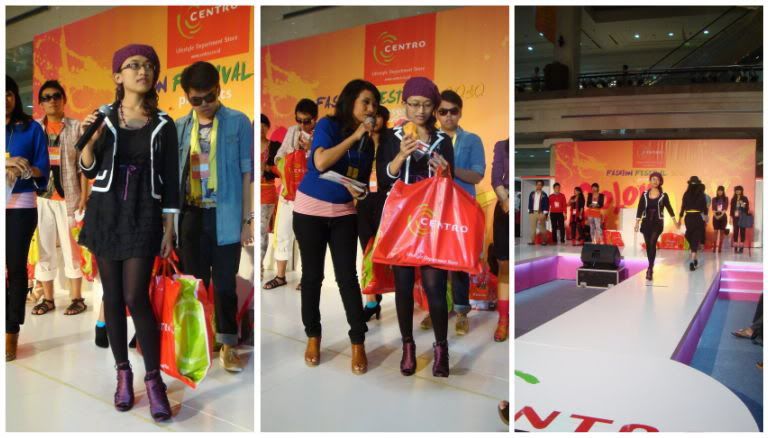 (Miy, explaining the concept and the shopped items- and, well, a catwalk session!)

*****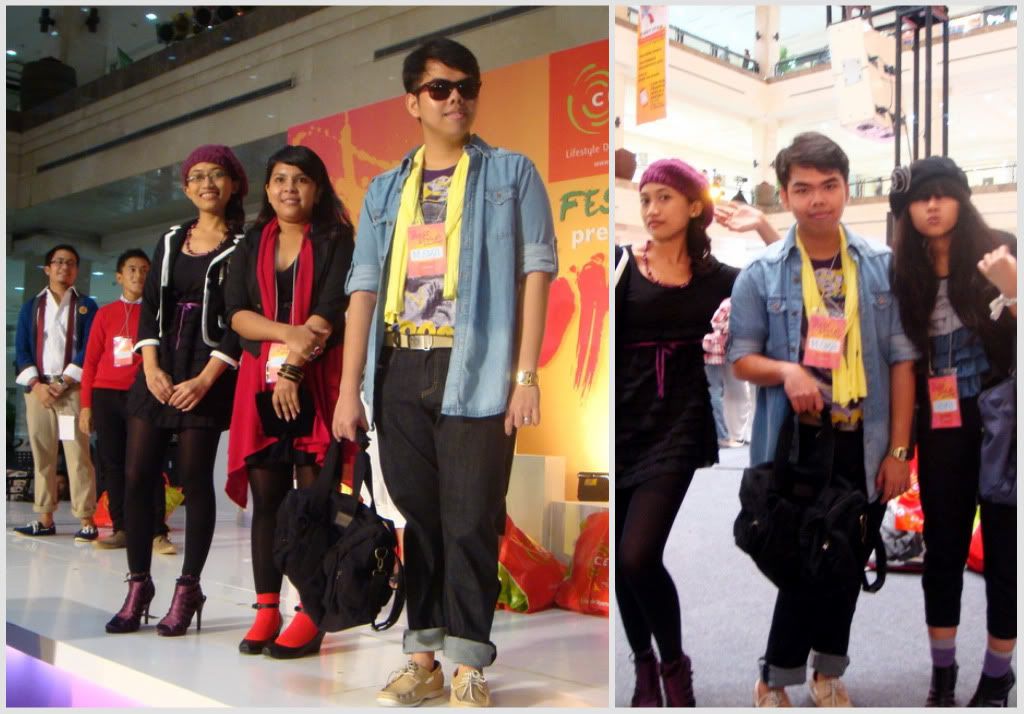 (Left: the big three, Miy- Mimit- Echa.. Mimit won the 1st prize)
(Right: miy and fashion blogger friends Echa and Versicle- they're really fun to shop with!)

*****
(What I'm buying at the rally: a pair of purple shoes, a very little LBD, and a jacket)

*****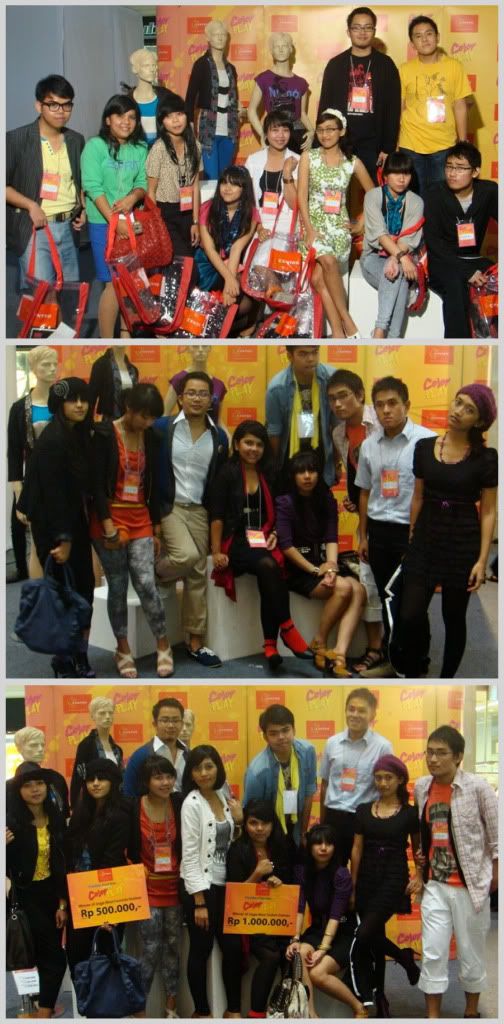 (The finalist before and after the shopping rally.. last photo: left to right- Jatu, Versicle who won the most favorite onliners based on facebook vote, Iphan, Lalitya, mb Novi our chaperon, Mimit who won the most stylish prize, Echa, Ika, Herman, Miy, and Udit)

*****

Extra: Welcoming my baby platform..
(The dream shoes I've been craving for the last four month is finally mine! yeay!)

*****