Meanwhile, from a joyful land called Alegria, another sister of the Clandestine is on her way to the Raro train station of Reverie. She rides a tin toy-train that magically grew big enough to take her to another dimension. She travels in the middle of white blinding light. "I

t's a good thing to always have a sunglass on

", she always says.
So you see, Alegria is a toyland. Every kind of toy imaginable live there happily. Alegria itself means 'happiness'. The second sister of the Clandestine is always accompanied by her best friend Muñeca. Muñeca might look just like another stuffed dog, but every Clandestine sister knows that Muñeca is the bravest and strongest guardian they ever had. In a dangerous situation, Muñeca can grow big and strong enough to protect the sisters. Growing big rapidly is a common ability of every citizen in Alegria.
The second sister is the only human-being who lives in Alegria. Other human-beings are simply unable to grow big and small as they wish, they usually forced by nature to grow. The second sister is just different. Unlike the first sister who always surrounded by a bit of melancholy; she is sparkly, lighthearted, and simply can't stop playing.
As she arrived at Raro train station, she found the first sister waiting. Now it's time to meet the third sister. She must have been here all the time, in front of the gate to Secreto Land. Well, the third sister is the gatekeeper, you see..
But again,

that

is the story for later..
*****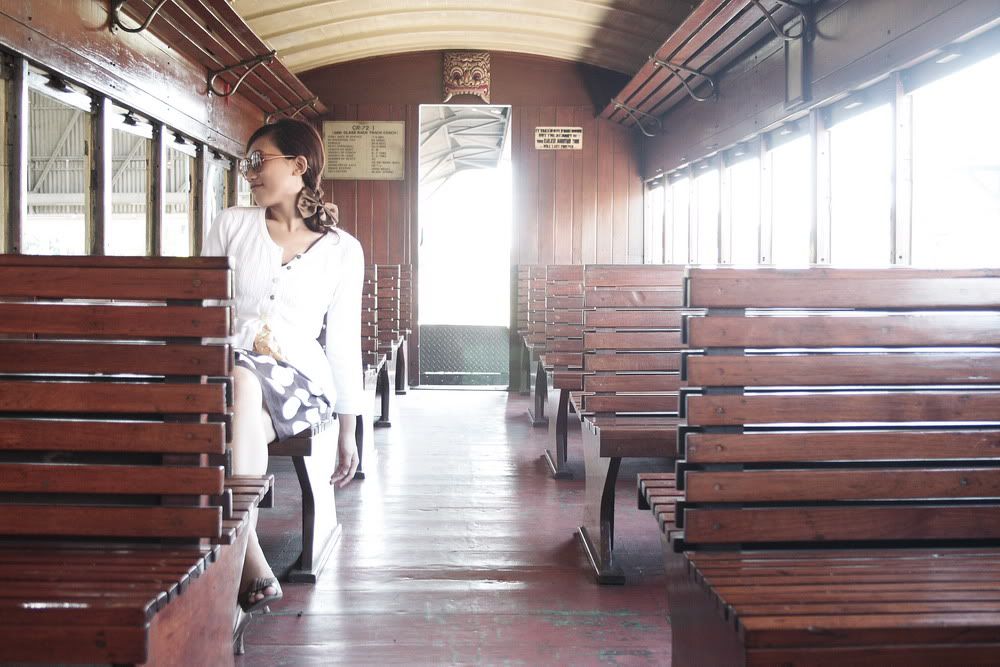 *****



*****


*****

*****

Miy
Turtle shell Sunglass / Vintage
White Cardigan / >Korz
Polkadot Dress / Cocoya
Bag / Vintage from my mom
Peep Toe Shoes / Lawrensia
Photographed by Dito Yuwono