(Left-right: Sleepy who helps me feel a bit 'home' and my little comfy bed that reminds me of the tranquility of the sea)



*****


One of my favorite blogger, Amanda of Here Comes the Sun, once consider posting "Corners of My Home" photos inspired by Frankie. Which is good, because I think it's simply nice to share a tiny bit of our life once in awhile... no?

For me, this time is like the weirdest time to post "Corners of My Home" photo series.. or maybe, it's just the right time? You tell me. I am currently moving to another town, actually leaving home for the first time, and in a transitional phase to settle in another new place. I am both excited and terrified. My mood goes up and down like a rollercoaster (

and it's annoying, I know..

)

For me, home means being with people that I love in a place that feels familiar. Home means whenever I step out of the door, I know where am I heading and which friend to call. And the moment the feeling was taken away from me, I feel both adventurous~ wanting to know each part of the new place I'm in; and totally down for feeling lost. I am lost in a transition.

I move from my home to (

now

) my uncle's place and (

later

) I'm going to stay in another house by myself. Now, home for me still means the place where my heart belongs: an hour away by plane from wherever I am now.

But, I can always post a "corners of my house(s)" photos. Now, house is another thing. House is where we're physically staying and I'm going to move a lot these days. This photos record one of them: a transition, a place to stay feeling safe, and a flowing time of life..

Recording this changes in life, capturing the ongoing moment, and sharing them make me feel so much better. These are the moments in my life that will never be repeated: to learn to fly away from my comfortable nest. Although I am somewhere away from home and continuously feeling lost, I know my beloved ones will be glad knowing that I am surviving the changes and missing them like mad.

Anyway..no more gloomy feeling.. there are good news: my dear friends will be here this week: Thika the Versicle will stay at my place from 28 June to 1st of July and the cute little Intan and Diela will took me to vintage thrifting this weekend.. no more sad lonely day this week, hopefully.. :*

Sorry for the superlong, melancholic, and no fashion-related post.. but I'm glad I have this blog to always come home to. Now, lets take a tour to my transitional house: the place that makes me feel not-so-lost anymore.



*****

The Closet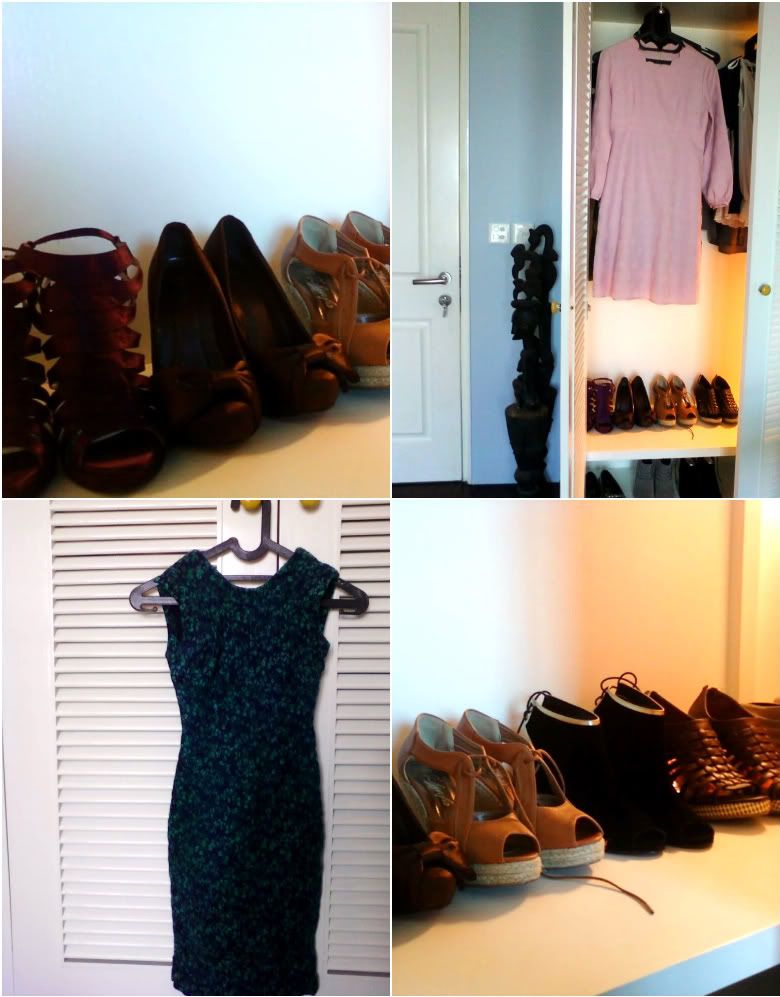 (Clockwise: 1. Some of my dear shoes; 2. my little white closet; 3. some other shoes; and 4. the green dress which is a gift from Intan and Diela that shrink after being washed..ouch..)

*****

4 Things that Makes Me Happy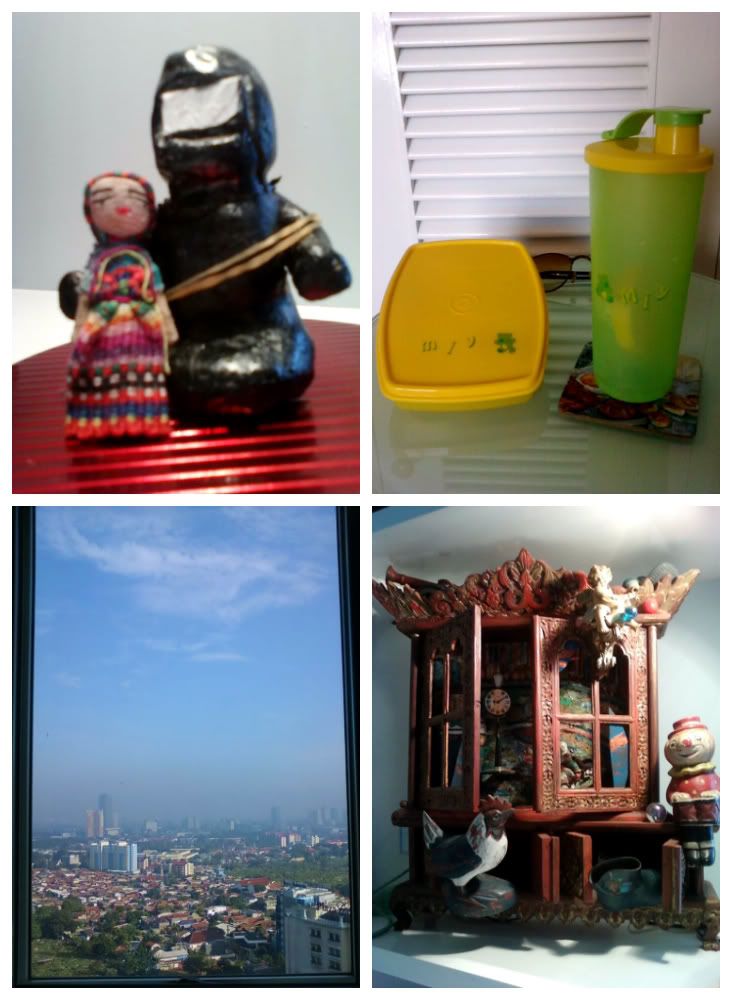 (Clockwise: 1. Maduya and Terebi- Maduya is a gift from my best friend Amel, it is said to be a doll that takes human's burdens away and Terebi is a dearly gift from my Dito whom I miss so much all the time; 2. Miy's Lunchset- gift from my dearest mom whom I also miss very very much I feel like crying when I think of her; 3. A Piece of Wonderland- this collage reminds me a bit of wonderland and I smile a little whenever I look at it; 4. Knowing that even this city is dull, we can sometimes see the blue sky..well, from the 25th floor, no doubt..)

*****

Things that I Like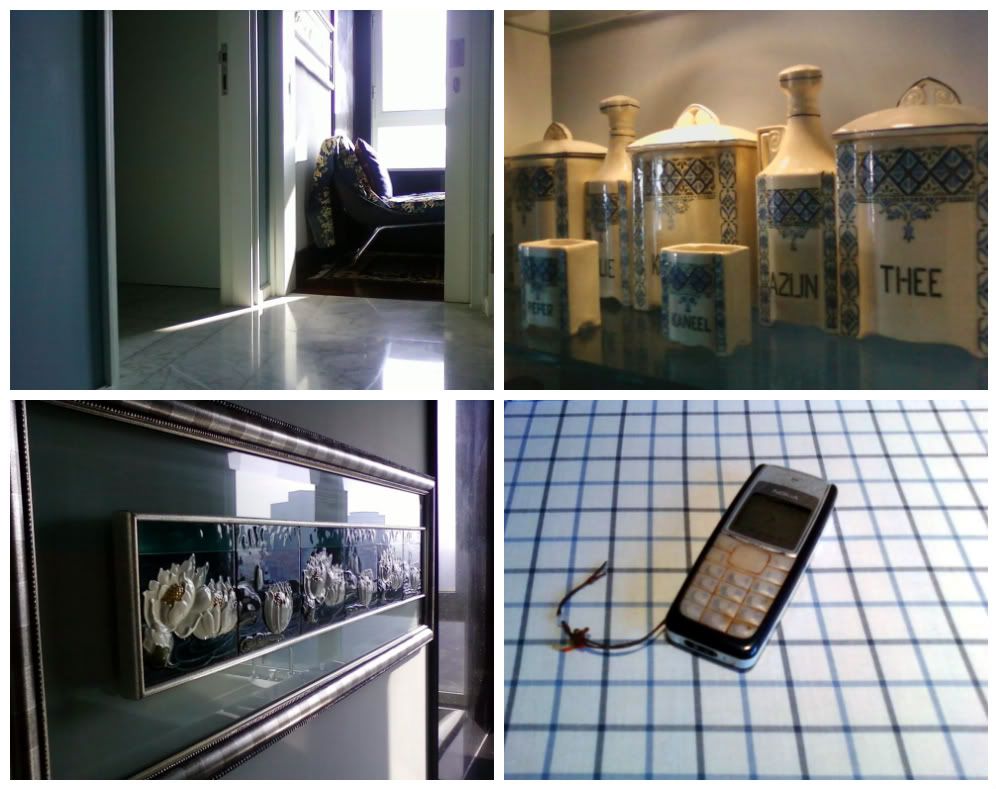 ( Clockwise: 1. The morning sunlight falls on the spa room; 2. The classic ceramic collection of my uncle that are just adorable; 3. the ugly old phone that connects me with Dito all the time; and 4. The sunbeam that falls on the floral tile)

*****

The Entertainment

(Clockwise: 1. The classic mirror in front of the door; 2. The city view that reminds me of Dito and I can enjoy while soaking in salty hot tub; 3. The TV to watch sad dramas and love stories; and 4. My favorite spot of the laundry room with the hanging plants that reminds me of home a little)

*****

The House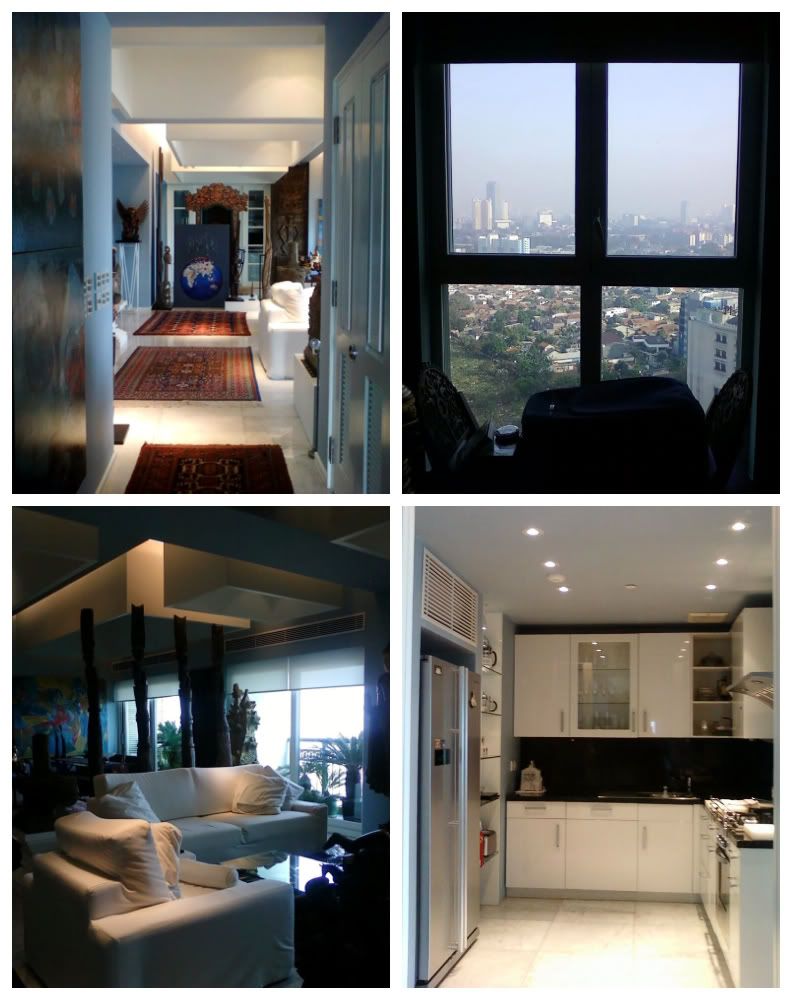 (Clockwise: 1. The aisle from my room to living room; 2. The city view that looks amazing at night; 3. The kitchen that successfully makes me eat only healthy food; and 4. The living room where I spend most of my heart-to-heart chat and tea ritual with my uncle)

*****


The Gastronomy Center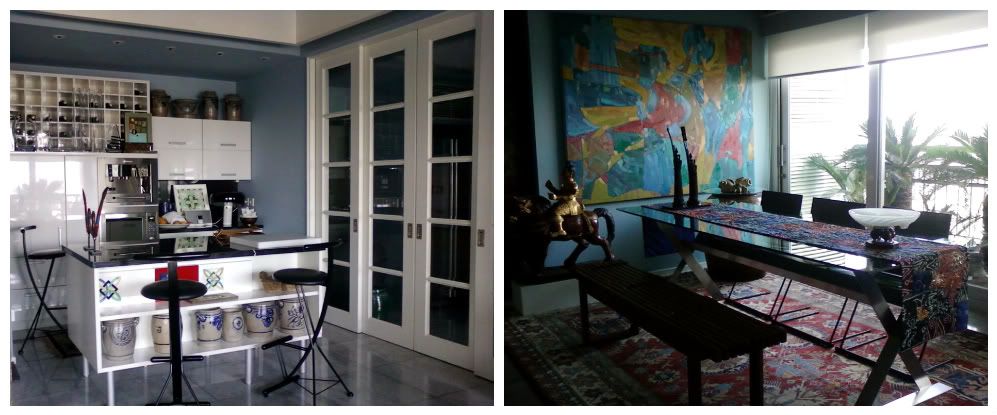 (Right: although the dining table is always set, me and my uncle prefer eating at the mini bar while enjoying a bit of jazz and drinking: Left)



*****

Photographed

(poorly)

by Miy using cellphone camera


(yes..I wish my Dito were here too so he can take thousand-times-better-quality photos for me.. but, we still have more-qualified photo of my actual room back home, an outfit photo taken in my piano room and in my library~ coming up very soon)

*****