when a person is away from home, does it strengthen a sense of belonging, albeit long distance, and a perseverance to maintain cultural ways?
(Janet Deneefe)
*****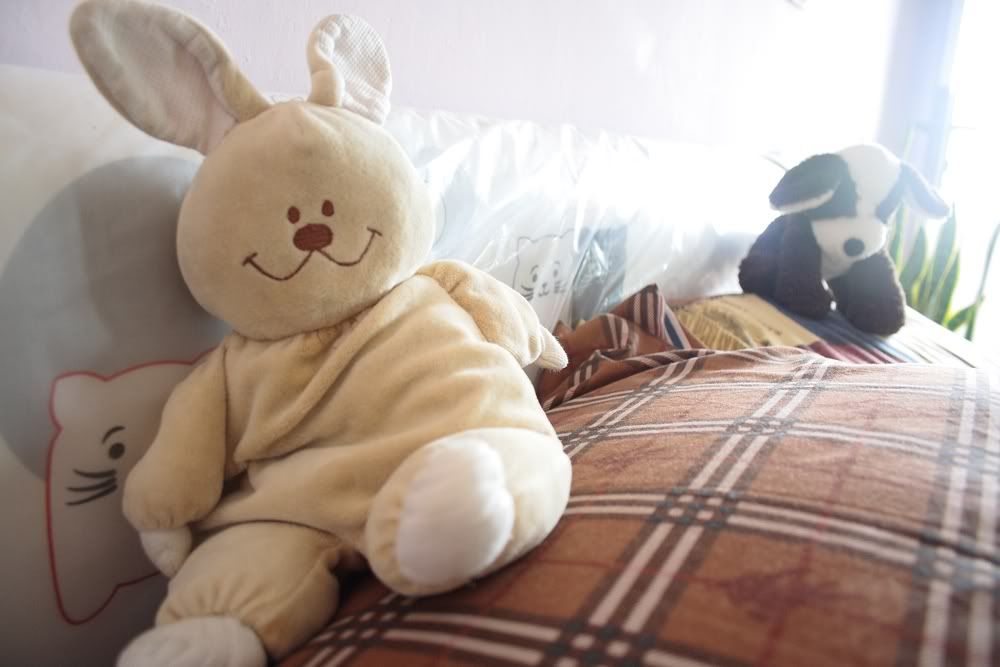 ♪
♫
♪
Paint a Face-Neil Halstead
♪
♫
♪
*****
I just spent the weekend home. I miss my family so much already so as soon as I arrived, all I want is to be together again, lounging with them in the old couch, chat, and eat all the familiar homemade cooking. The very familiar smell of my room came bursting and bring back all the Proustian memory*. Right there, I know I'm home.
When I woke up the next day, the sky was so blue and the breeze was so comforting.. I went visiting my baby Cups. Passing through all the well-known road gives me thrill. It's a bit sad when I arrived at Cups and can't find any trace of my old Cups again. Instead of being cutely turquoise, it's now masculinely black-and-brown.

It's not mine anymore, I know. I've moved on and I'll build my new dream place somewhere else. But suddenly, all the memories came approaching when I sat on the old couch- a parted pair of the sofa set we have back home. I remember the breezy St.Tropez feeling on a bright sunny day at Cups, the children who love my homemade blueberry yogurt, the baby next door, and the old man who walks really really slowly every morning and always wave his hand to everyone on the other side of the street.


Right there, I remember this line:
"

..he remembered those vanished years as thought looking through a dusty window pane. The past is something he could see but not touch; and everything he sees is blurred and indistinct..

"
I spent the last day home lounging again with my family, just like our Sunday morning ritual. After that, I went visiting my Shadow at my secret garden. Running around the free space without my shoes on gives me a sense of retreat. I love to feel the soft grass touching my skin, the smell of the morning greenery, the humid soil, the sound of the nature, and the remote feeling in the corner of the garden. Just right amount of recovery before going back to the concrete jungle once again.

*****

(*) Proustian memory- elusive sense of smell, named after Marcel Proust who described how the unexpected re-encounter of the scent of Madeleine's cake unleashed vivid childhood memories of his aunt and her home in the country.

*****

Miy
Shirt / Simplicity
Short / vintage

Photographed by Dito Yuwono