There were times when my life revolves around my piano, Melodie, and I have love affairs with men called Debussy and Chopin. I spent practically more time with her than the time I spent doing my homework in the elementary school.
I played with her before going to school and greet her right after I went home. I played when I'm happy and played sad sad song on my lowest point until my hands swell. I had the ugliest hand and nail because of her and I didn't care. I used to play two to five hours a day for ten years before I finally stop.
*****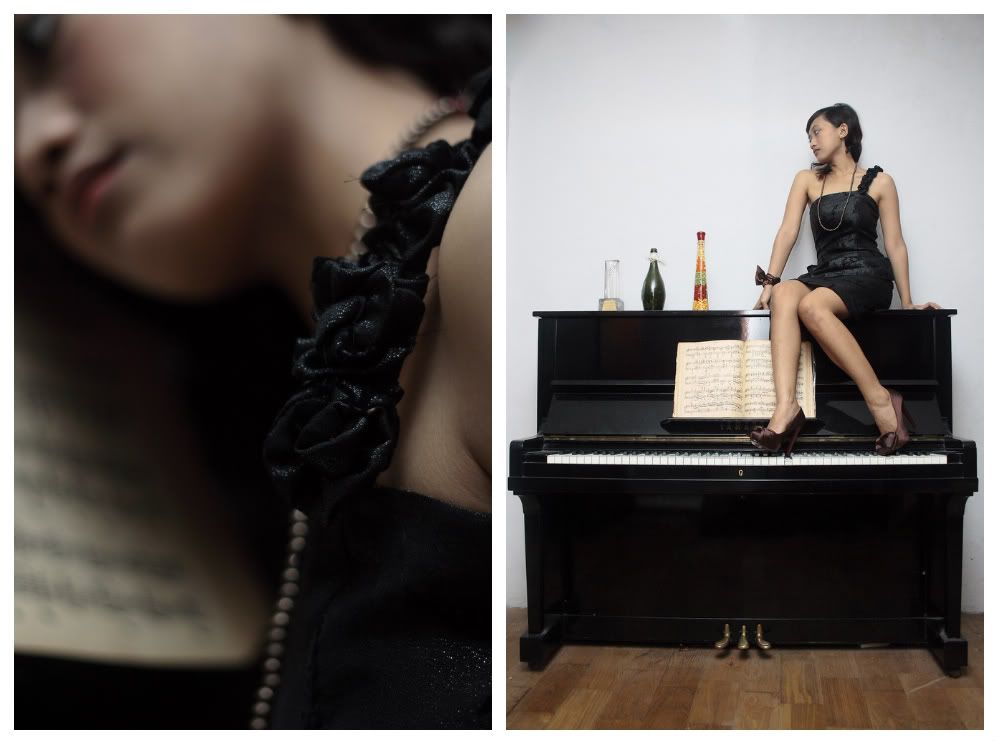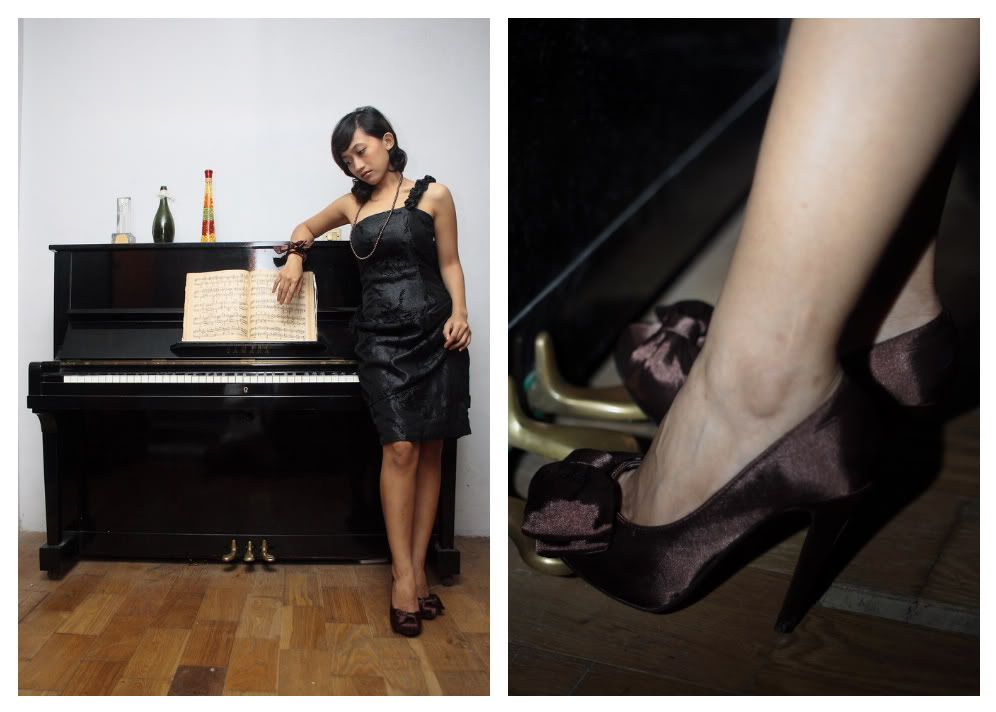 Things between us got worse, with all tension and stuff, when I was introduced to the music competition. I won several and got a big lost later. It's not fun anymore so I gradually stop playing.
But then, Melodie gave me my first paid job: private piano teacher. I pay most of my picnic expenses on the university using the money I made with Melodie. It was fabulous working with your dear friend.
Then, changes happen again. I grew up and leave Melodie alone. Stop playing with her for four years now, and even stop taking care of her. I know it's really awful to abandon a dear friend, but one day I'll be back home again, pick her up, and my children will be her loyal companion ever after.
Or even better, I used to have a dream together with her back when I was so much younger: a restaurant with a piano corner. Perhaps one day I can make it come true and she'll be standing proud and tall on stage again~ right where she belongs. Oh, how I miss her.
*****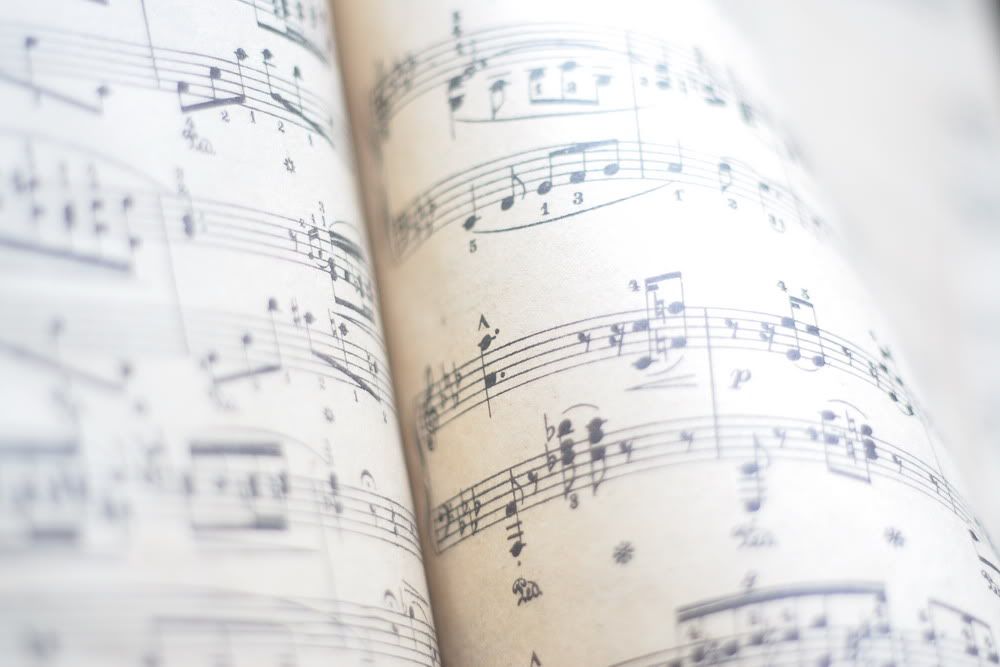 Miy
Black Rosette Dress / a.k.k.u.
Shoes / Amante
Brown Necklace / Miy's
Headband (worn as corsage) / Strawberry
Photographed by Dito Yuwono