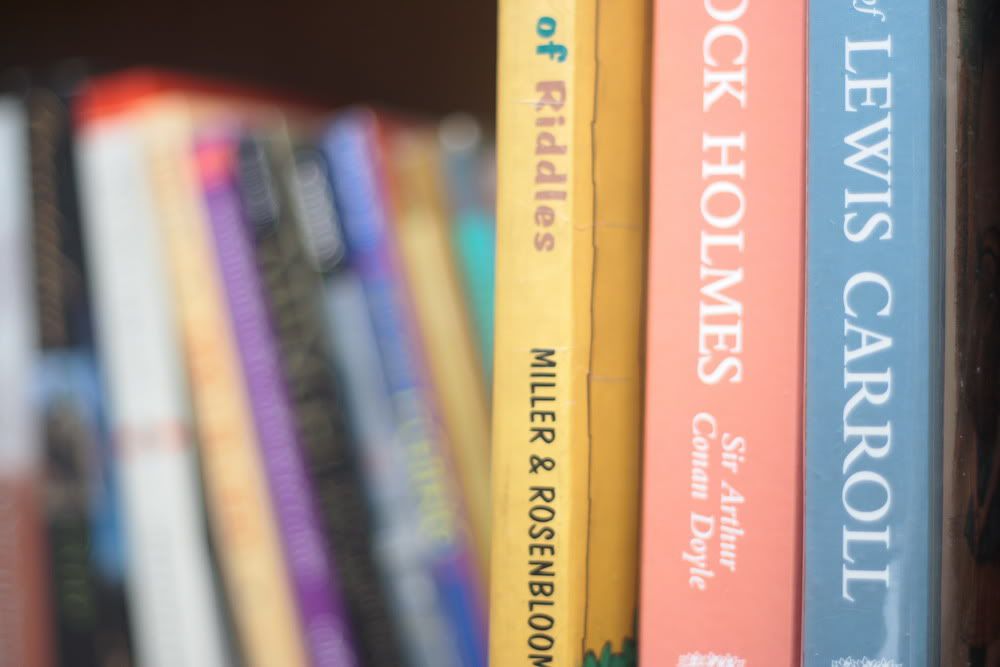 *****


I've been living in the world of wonder since I was three. I've always been a book freak, book worm, book addict, and a book snob since then. My favorite and most valued room in my home is my library called Walikilia. Home to more than 2000 titles of storybook, fantasy, poems, philosophy, non-fiction, magazine, and mostly classic literatures.
Some books are very beloved, in an unhealthy posessive way: I got anxious everytime someone hold my book in the wrong way, fold the pages in the wrong way, and 'torture' my dearest books. A total freak, I might say. Ironicly, that's the reason why my lifetime dream of having a bookstore of my own is not yet come true. I'm too posessive.
*****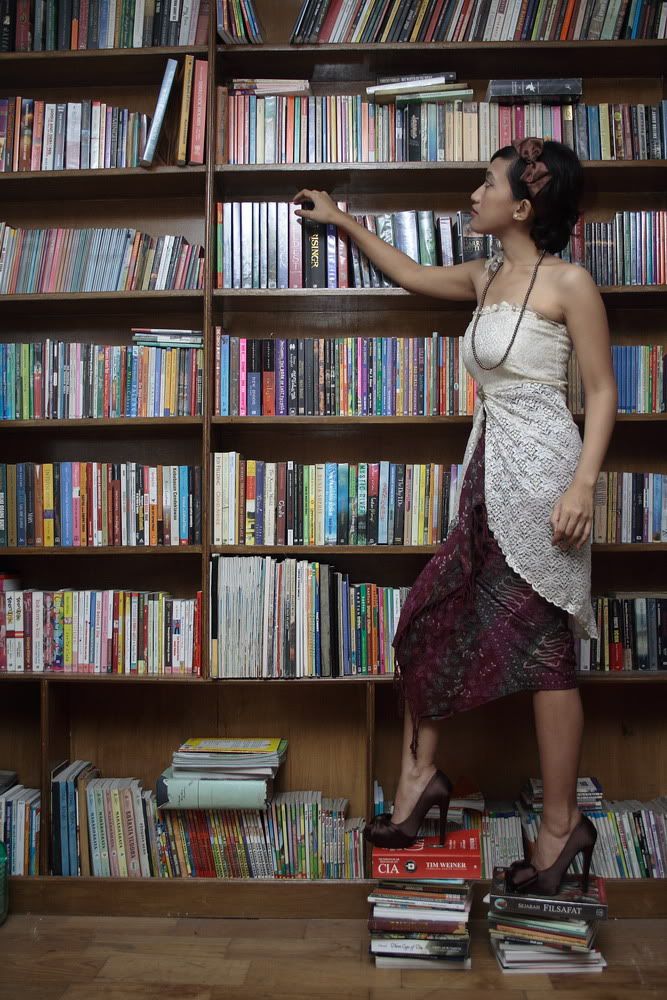 *****


I'm thrilled everytime I browse the old smell of a library, get excited everytime I browse through new book titles, and believe that books are ready to take me to new adventures now and then. Book and stories for me are not just a love affair, it is a true love: one thing that defines me and can't be separated.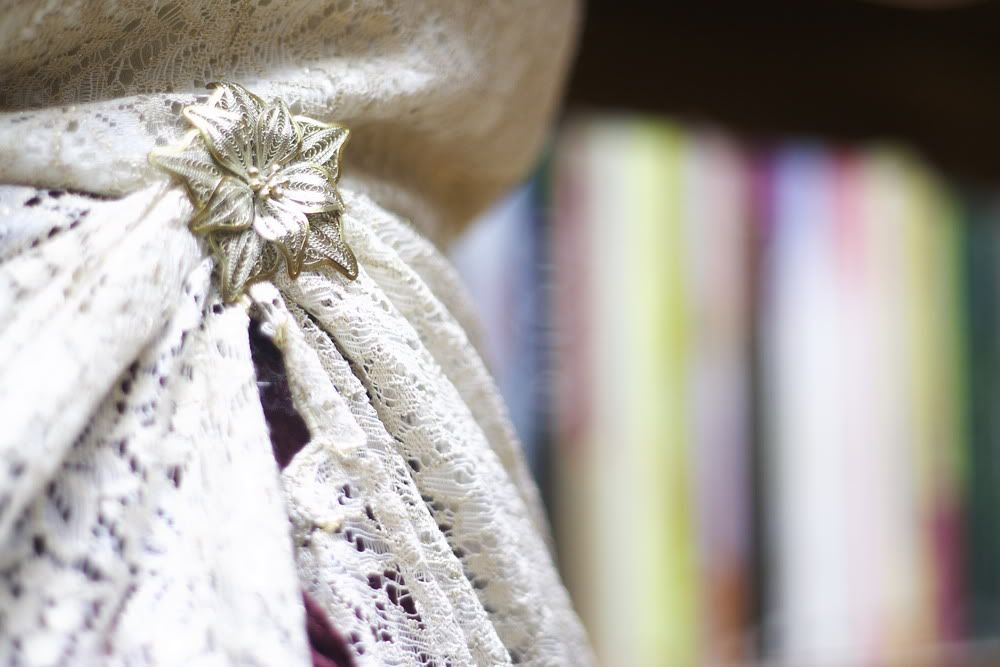 Miy
Golden Tube Top and Brooch / gift from my Mom
Batik Highwaist Skirt / Afif Syakur
Shoes / Amante
Brown Necklace / Miy's
Brown Bow Headband / Strawberry
Photographed by Dito Yuwono