"What is the meaning of life?... a simple question; one that tended to close in on one with years. The great revelation had never come. The great revelation perhaps never did come. Instead there were little daily miracles, illuminations, matches struck unexpectedly in the dark."
-To the Lighthouse by Virginia Woolf-
There are days where
the lighthouse
gets so lonely, even under the sunlight. In days like that, some pretty spirits are ready to banish the sad feeling away. They are formed from the sun-shaped grasses, enhanced by the light, the soul are as broad and as deep as the sea, yet, they are very bubbly and fluffy as the cloud.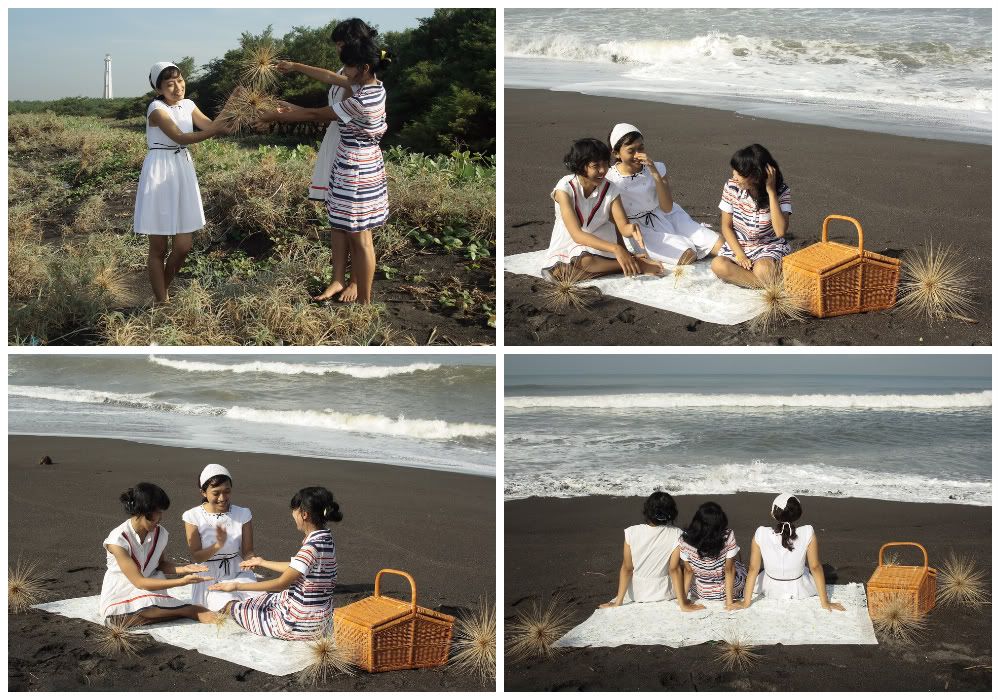 *****


Together they explore the mysterious tree maze and tree cave~ their little hideaway. Together they will climb the tree higher, laugh louder, play harder, and love better. Together, we will wait for any sad soul out there..promising a picnic together where all of us can goes deep to the tunnel, climb the trees up to the cloud, walking barefeet on the white sand to the deep blue sea.. and away we'll fly!
And no, it was not a dream.