Styling a ready-to-wear daily look is not exactly my thing. It's not very surprising that when I suddenly ought to style for these dancers' profile photoshot, in such a limited time; I am not very proud of the result.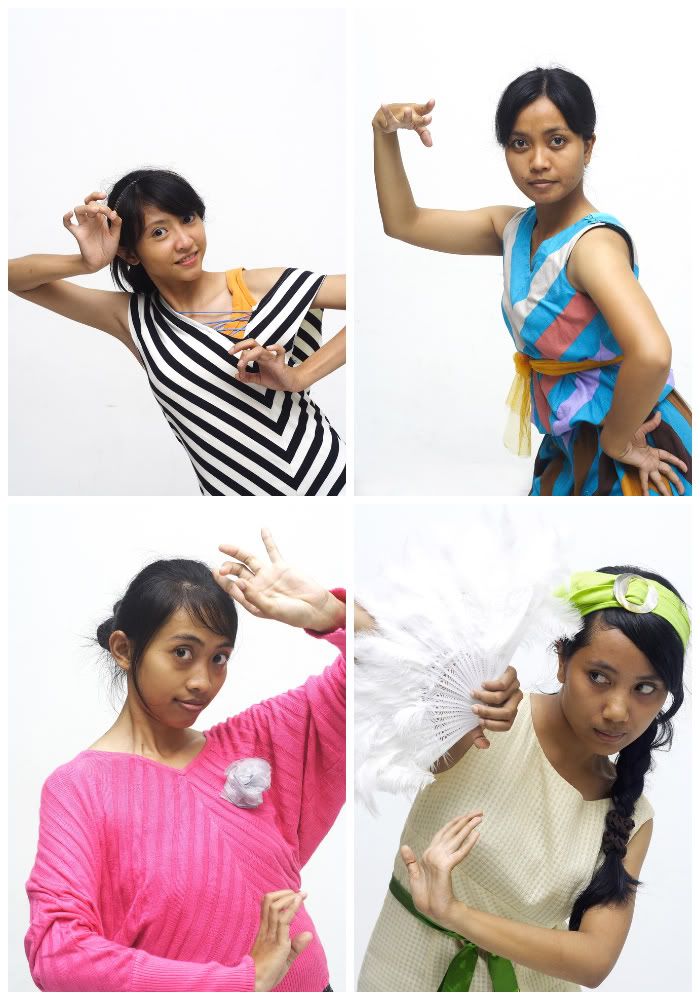 *****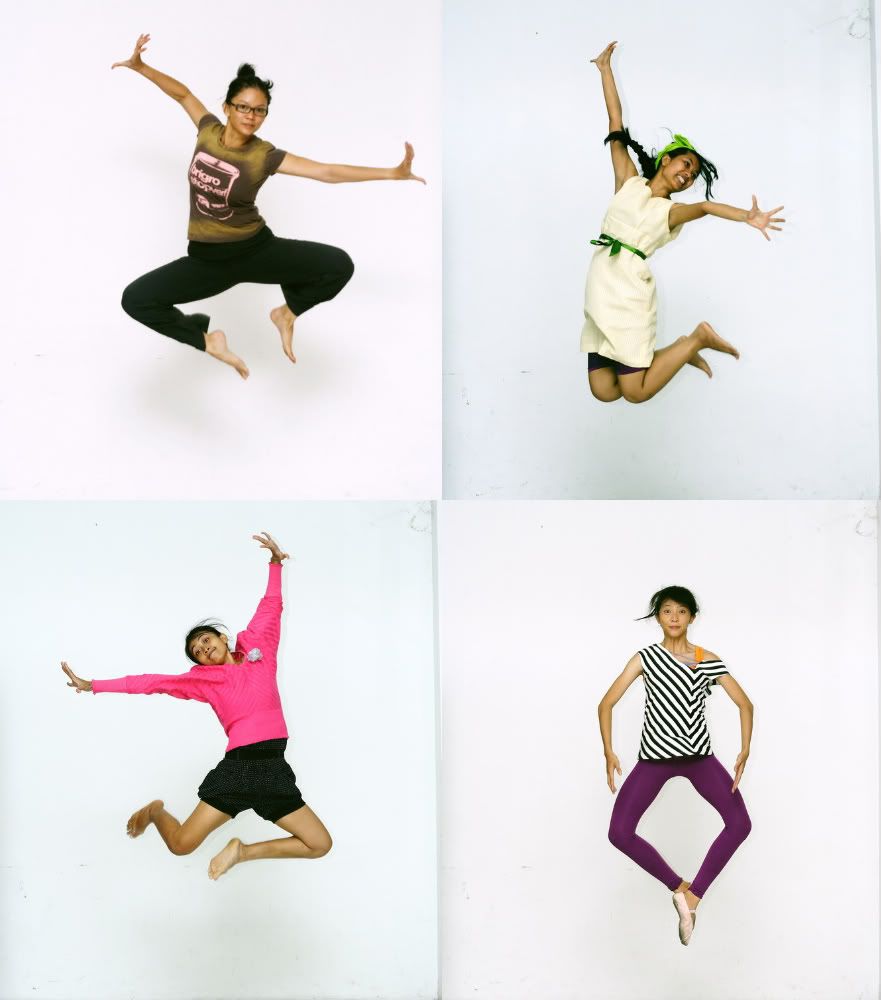 Yet, working with these dancers taught me many new things. Not only good looking~ in styling for people on stage, we should consider about the flexibility of their movement, the colors and texture on stage's light, and character-defining of the play. Challenging, I might say. Yet, I just want to do it over and over again.
*****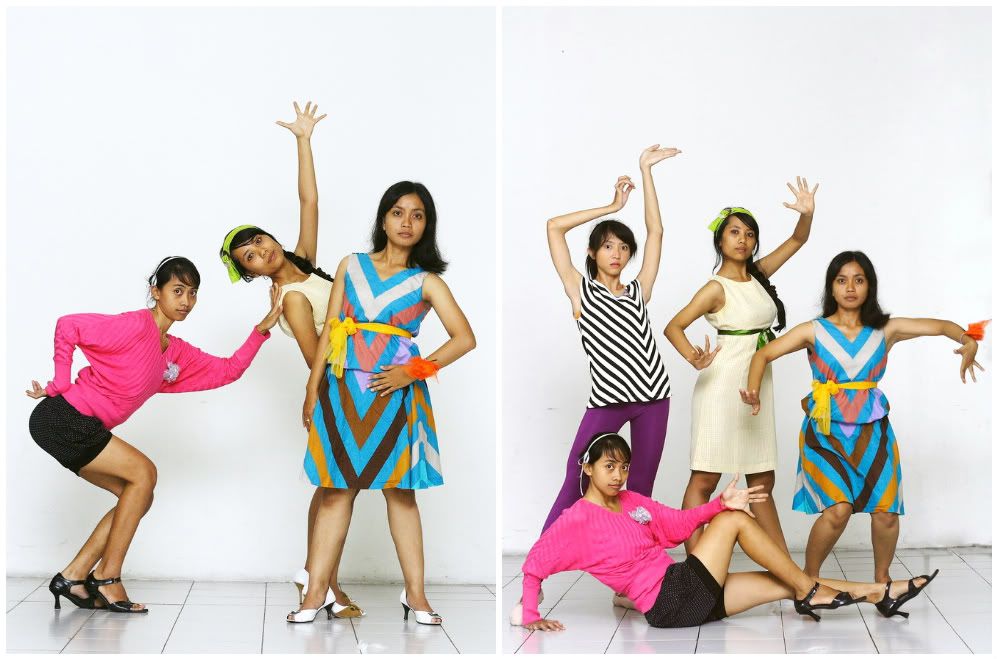 *****


Anyway, this is the first time I style for them and I'm longing to have themed photoshot that is more surreal with them some other time. I mean, just look at the way they bend and move their body~ ah.. I'm green with envy!

*****

*****


And this girl is my favorite: point the camera on her and she'll give you many different (a

nd sometime intriguing

) poses. For your information, she strikes those poses in the most inflexible dress ever! Aaah.. I'm sooo longing to work on a photoshot with her!