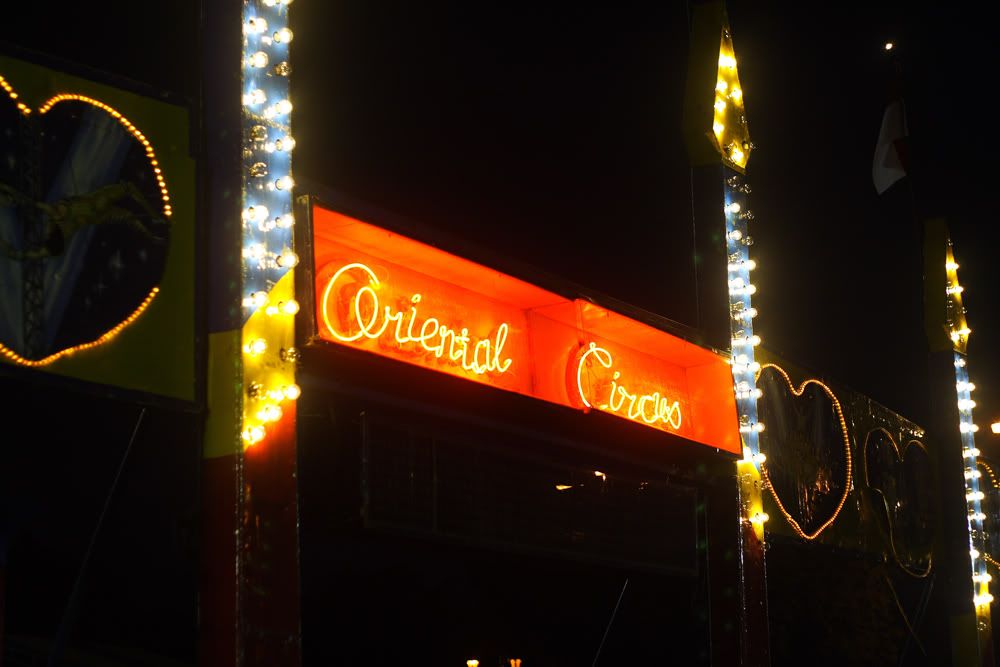 *****


There is something magical and very sad about a circus. Watching the acrobat girls performing un-human movement gives me chill. Ethereal, I must say. The lighting plays the more and more surreal effect. Everything looks more saturated than it suppose to be. Enchanting , dangerous, and melancholic.
My heart throb every now and then; when the players swing and sway up in the air~ they're flying!
*****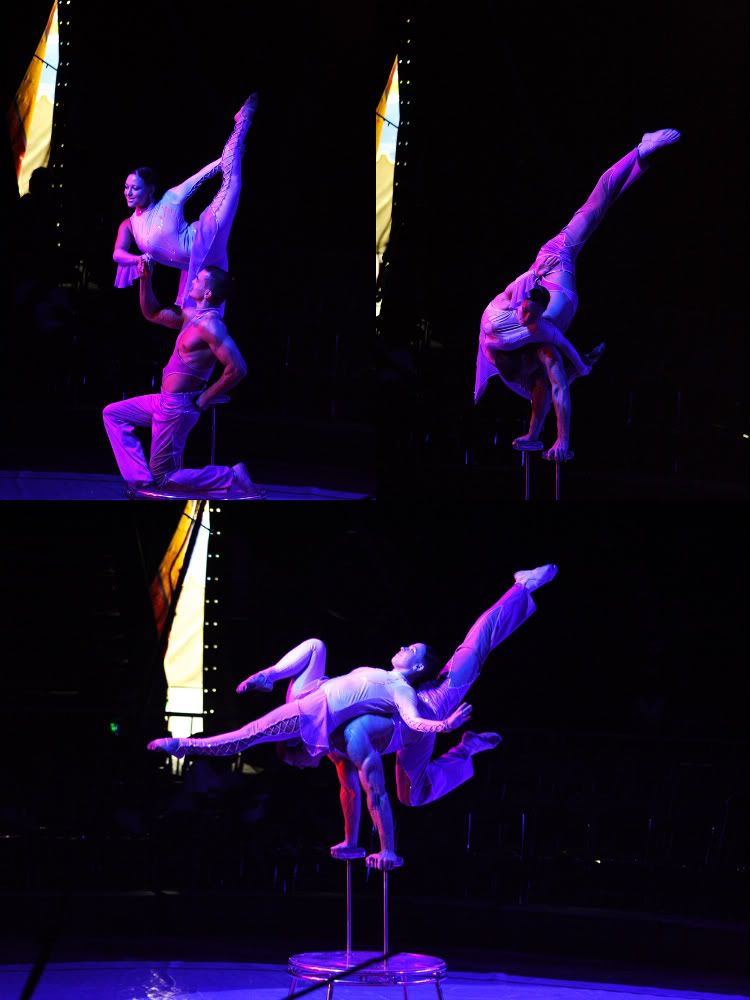 *****

My heart melts to see the very friendly elephant performing tricks. Did you know that once upon a time, elephant was only a tale~ a creature that might not actually existed. Yet, they show up as real as they can be, just like a dream comes true. People didn't believe in its existence. Yet, it's now standing before us all now~ all so grand, all so friendly.
*****



*****



*****


*****

Watching them losing its wildness makes me really really sad. The very same thing goes to the tigers. These beautiful beautiful creature shrinks with fear, performing what the master orders in fears; losing their wildness in a way that makes them look so much like a giant scared kitty cat. I even saw a sad scene where a tiger lift her hand, trying to defend her friend from the master. Happen in a second or so, yet, leaves a hole of sympathy in me. Come, runaway with me, beautiful creature..
*****


*****

They show goes on. Saturated. Surreal. They fly, they moves gently, gracefully, and they landed without a sound~ elf like. I was in a land of magic.
Love,