I had these photos in my storage for few months now. Back then, I was quite lucky I didn't work for an office that makes me wear gray suit all the time. Even luckier, I can wear whatever I want now.. *wink*

Although I tend to dress as what my mood might suggest; my staple office outfit consist of tights, pearls, headband, and skirt/dress (d

oes that ring a bell?

) Dressing like that, I feel like I'm back to school again somehow!



*****
Tuesday
Preppy in Pink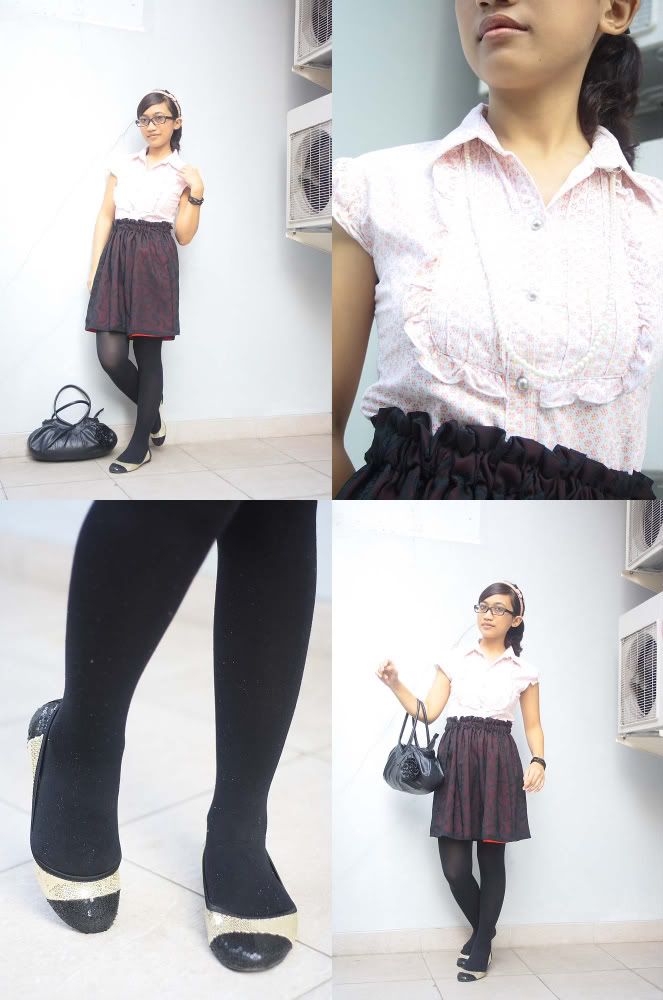 (Pink headband- Kanaya; Pink Shirt- some local boutique; Pearl Necklace; Skirt- Little Garage; Bag; Sequined Ballet Flat- The Little Thing That She Needs)
*****
Wednesday
Feeling Blue
(Headband and Shirt- Popperca; pearl necklace; Jeans- Orchid; Floral Shoes- Garage Shop)
*****
Thursday
The Grey Suit (not)
(Puffy Top; Grey Tight- Little Garage; Necklace- Soie; Tulip Skirt- a.k.k.u.; Shoes and bag- from mom)
*****
Friday
Touch of
Purple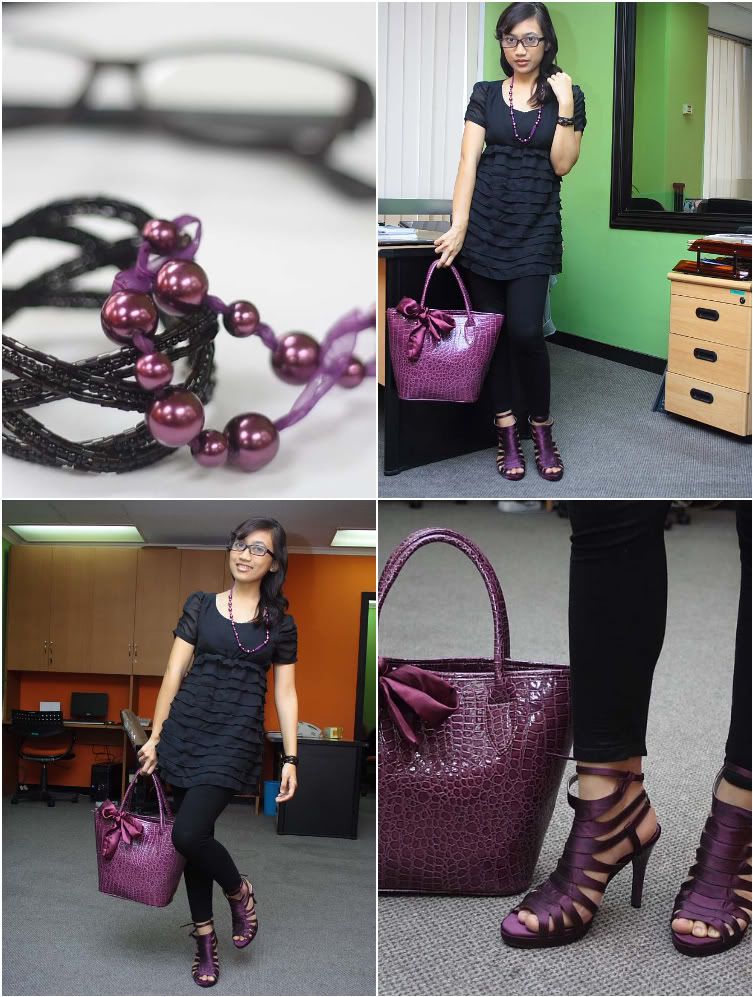 (Purple Necklace- thrifted; LBD- Ceil; Shoes- Chrysallys; Bag and legging- Unbranded)
*****
Monday
Batik in that City
(Batik Dress- City Walk Bazaar; Bag- my mom's; Tight- Centro; Shoes- Friday to Sunday)
*****
Tuesday
iRegular Black and White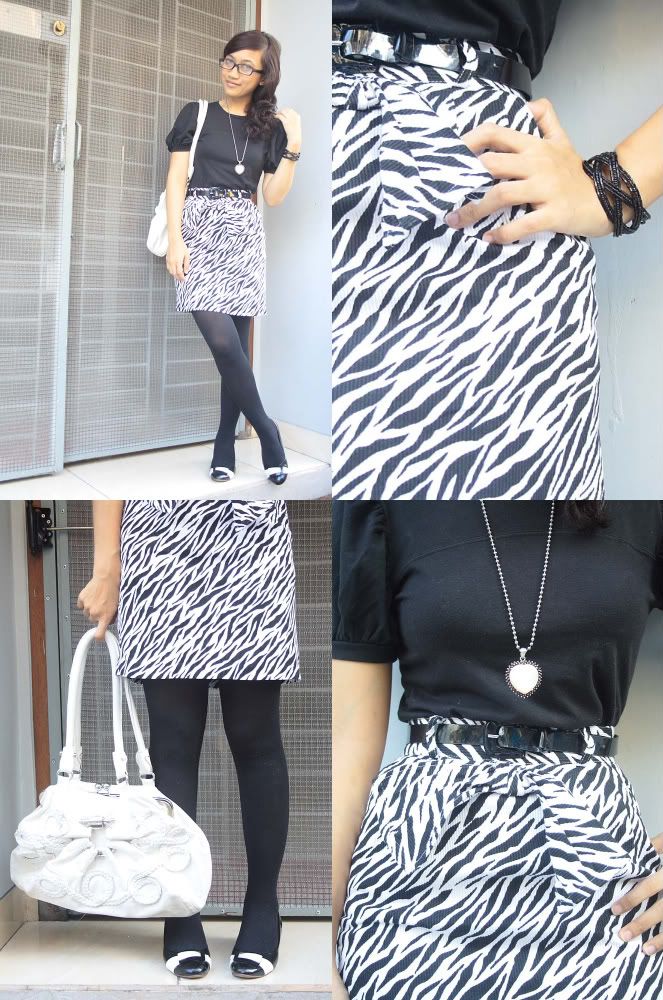 (Puffy Shirt- J.Crew; accesories- random; Tight; Shoes and bag- gift from mom; Skirt- Owl n Cat)
*****
Wednesday
Another (Slouchy) Grey Suit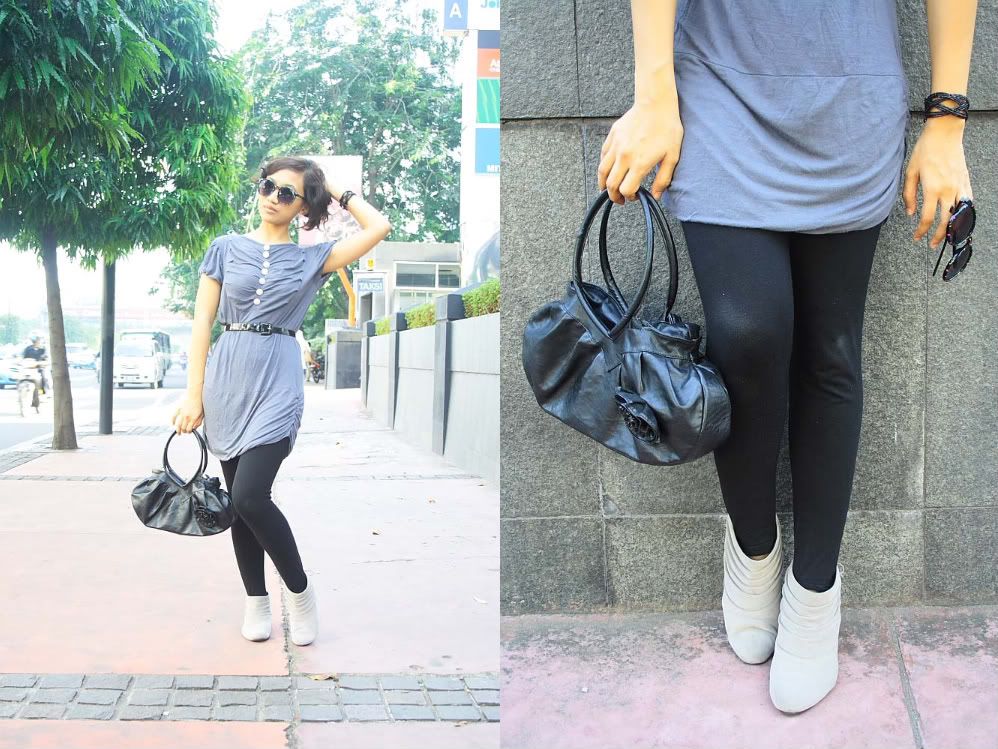 (Slouchy Top, bag, shoes and legging - some local boutiques; Glasses- Go Girl!)
*****
Thursday
Preppy with a Mini Twist
(Lacy Top- little garage; Pearl necklace worn as braclets; Shoes- amante; Bag- from my mom; Mini Skirt- Obiobi)
*****

As for you, lovely reader.. how do you dress in the office hour?



*****