If you don't know where you're going, any road will take you there
(Lewis Carroll)
*****
I accidentally stumble upon this picture and a short introduction of me and my old Cups. I gasped. I remember the girl I used to be three months ago before moving to this city.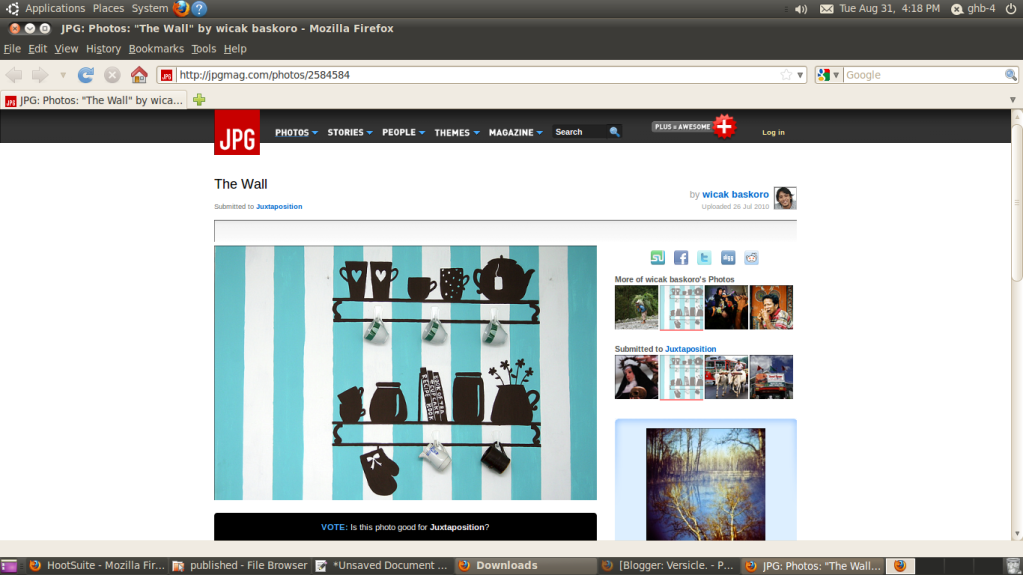 Here's what he kindly wrote about me under the picture of Cups that he publish at JPG:
"In reality, facts and fictions are often mingled. I caught this object in a small and cozy cafe, 4 kms around the heart of Jogja. The owner of "The Cups", that's how the cafe was named: Mira Asriningtyas,

is living a fictitious life, as she always wishes

.

"The Cups" can only cope 7-11 persons at once,

as a fiction do not need lots of characters to be written

. Browse in and we'll find a spot "under an old oak tree", sitting side by side with a "tea service", or write down our own story-of-life in a small diary, open to everybody.

Mira believes that creativity can always burst out from such an unintended moment. In a corner of an old town, among all small-clubs rose from this place, she tries to be a witness of such moments in our life."
..and then I remember the art project that I left right after I move, even before I actually finish. There is a self description in it and that's exactly the girl I'd love to be. A girl I used to be.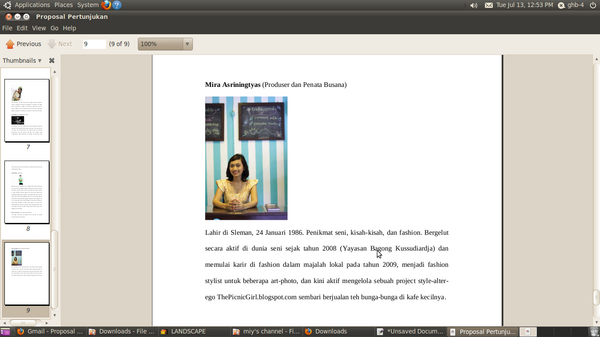 I think now I know which way I shall choose.