Indonesian Dramatic Reading Festival will be held for the very first time in Jogja 3-5 November 2010 and in Jakarta 24-26 November 2010. This festival is an independent effort of some performance art people slash script writer to promote Indonesian script to broader public. Just remember how the dramas of Shakespeare has now become popular stories that being told over and over again? That might be the simplest idea regarding the festival's .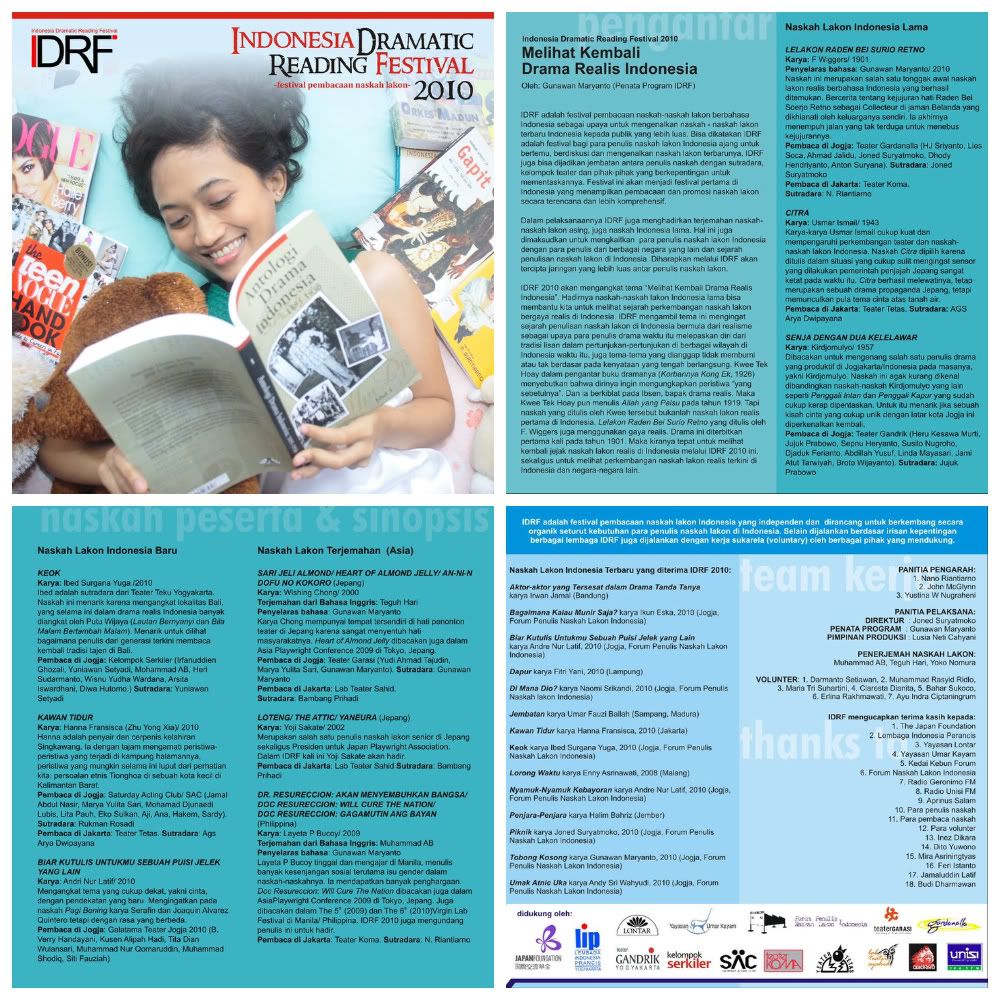 Aside from that, this festival is meant to be a big meet up for Indonesian playwright to discuss and promote their latest work so there will be no gap between theater director and theater groups anymore.

So anyone who's interested in literature, script writing, and theater; don't miss this event! ;) There will be dramatic reading performance by lots of famous Indonesian theater group such as Teater Garasi, Gandrik, Gardanalla, Teater Koma, and young theater groups like Saturday Acting Club and Serkiler. It will be a blast!


May I introduce you all to my real-life wonderland: art and literature. As you might well aware if you follow my blog's journey from city to city to find my true passion; my return to the real-life wonderland has caused quite an intrigue for some people around me. Yet, I celebrate it in the most fun way!

Just in time when I offered a help for my friend who held IDRF 2010. Turns out that our schedule doesn't match, so, out of a sudden she asked for a help in another way: borrowing my room and taking my pic for the event's poster.



(four first photos, learning to smile and changing hairstyle)
I was quite nervous, but, it's kinda fun~ really! For the photoshoot, the director of the event (

who's also speak high fashion and well known as the tough director of Gardanalla)

giggles in the silliest and the most contagious way and made me smile~ if not laughing! I mean.. please, who's ever gonna laugh that hard reading a drama anthology, right?! (e

xcept if you're very very visually imaginative and speak theater fluently, of course

) Yet, the message of 'broadly-accessible' script should be brought out that way and I love it.


I just realized that I don't laugh nor smile so much in this blog. Turns out that no matter how I consider my face weird with those big grins on, I love the light and the blush it creates on my cheek ;) do you?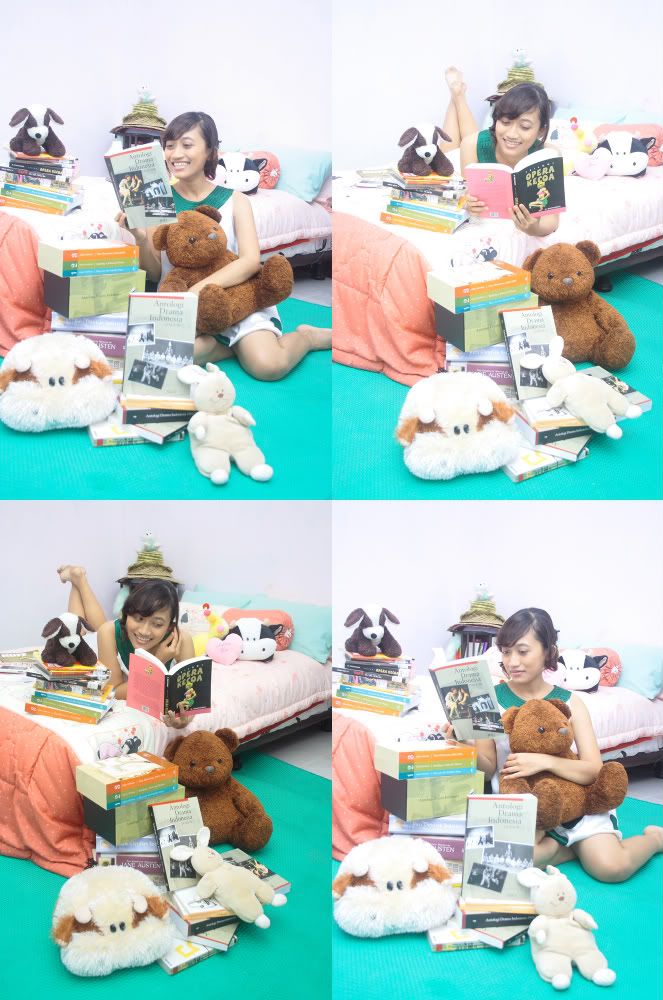 (two photos above are my favorite! It was as if I was reading for my dolls.. the two photos below are Dito's favorite)
*****


Miy
White Dress / a.k.k.u
Photographed by Dito Yuwono